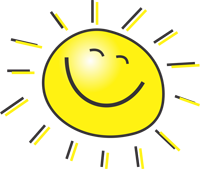 Rise and Shine, GRE!
Our school year has gotten off to a GREat start!
Thank you to our parents... and a special thank you to five special businesses/organizations:
The Jackson Area Federal Credit Union, Kroger in Byram, WalMart in Byram, Sam's Club in Pearl, and The Junior Auxillary of Byram/Terry
for your support!
(see below for more information)